I'm a film user...I have been for the past several years. In gaining more ground with clientele, I'm forced to go digital, so I purchased a Nikon D200, picked up the advance grip, and attached my Nikon 24 - 120 mm f/3.5 lens to it. The following pictures are the result of the first day using the camera, which I like...but nothign can replace my F4s I think.

I do know that I need a faster lens if I'm going to shoot these types of shots (racing)

Enjoy.
Comments and critiques are always welcome, and any hints to give a new Nikon D200 user is always appreciated.




Yeah, that's me...Your's truly...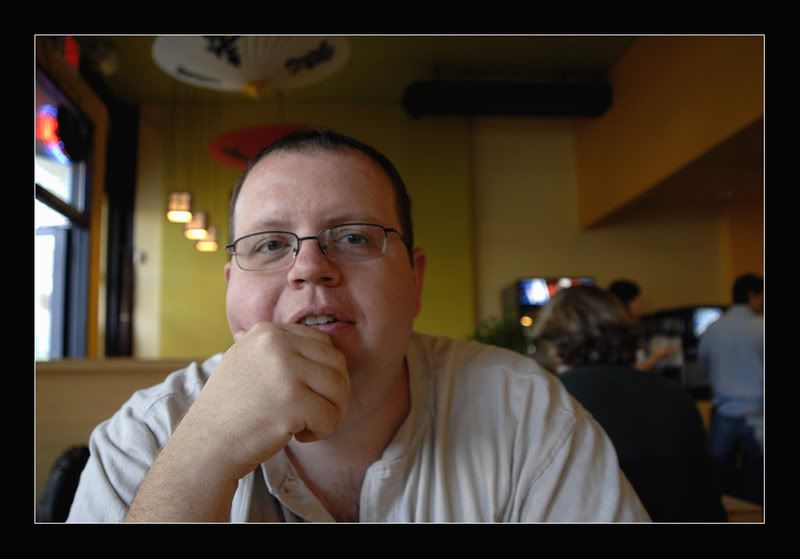 Lauren and Amber at the Sushi bar prior to the race...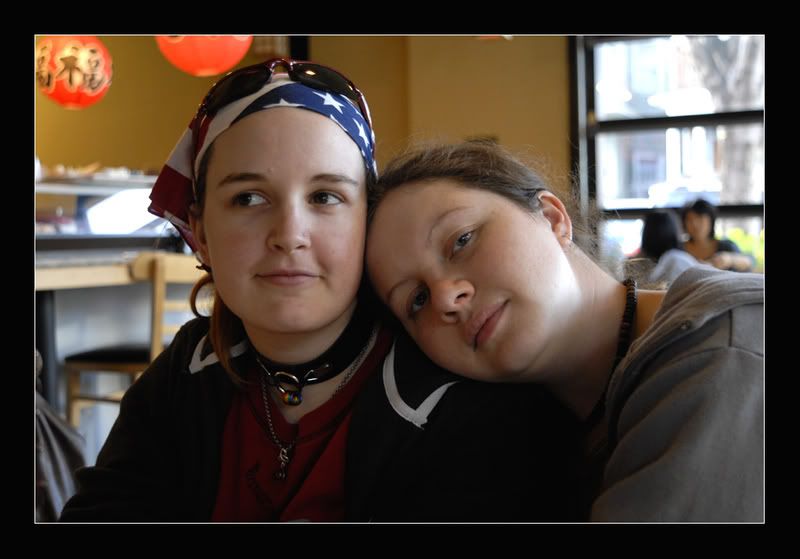 Twilight Criterium Photographs...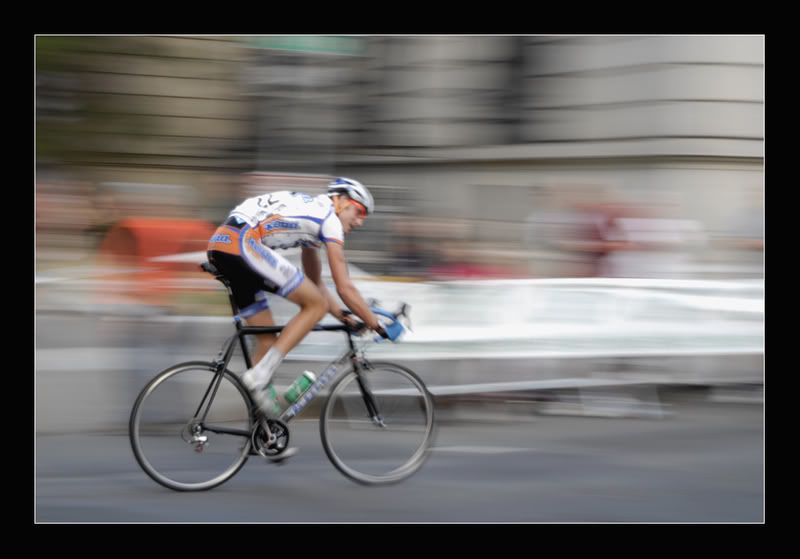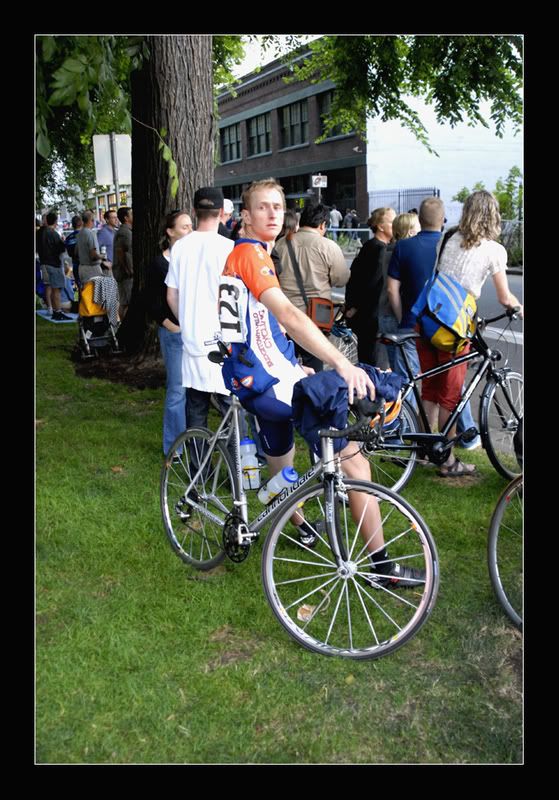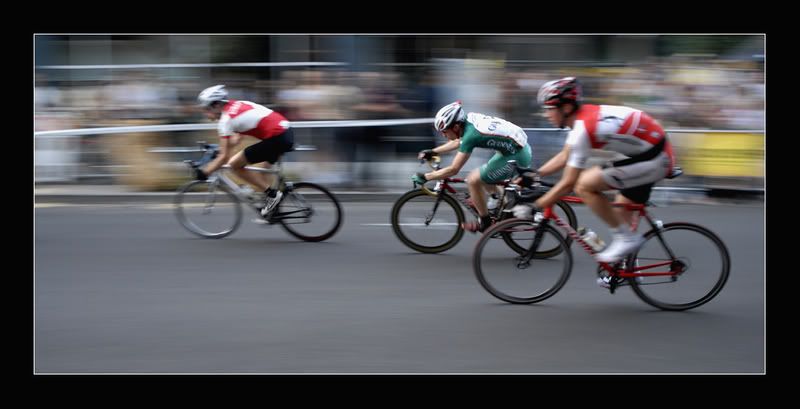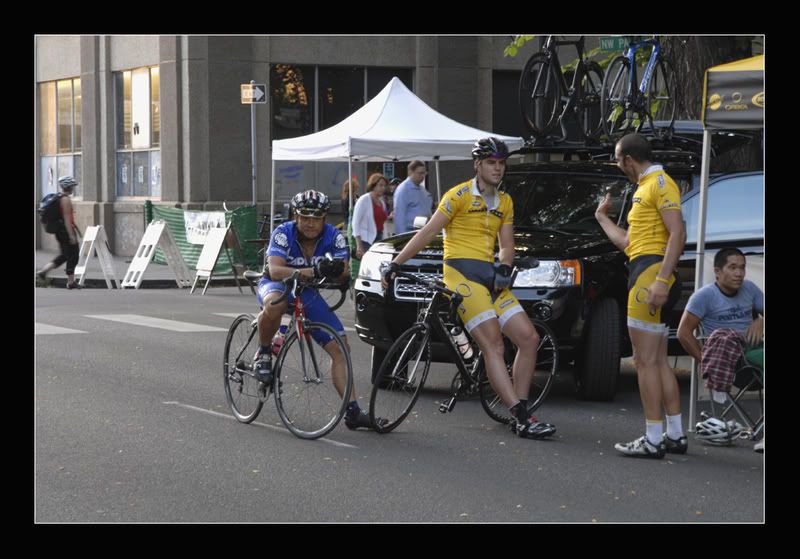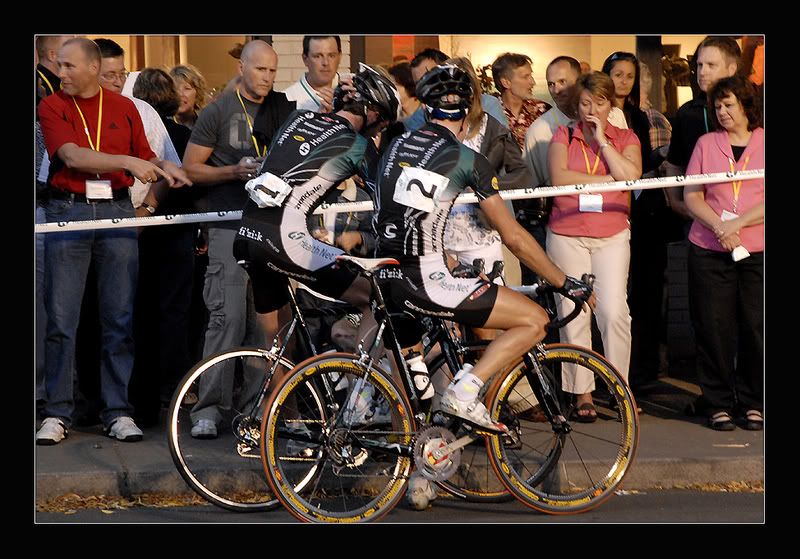 ~Dusty.